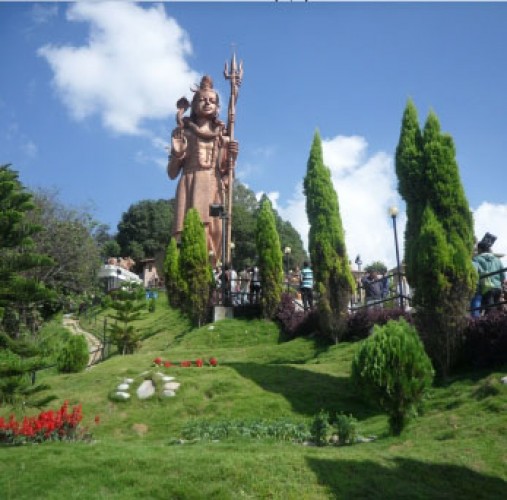 Kailashnath Mahadev Cable Car Project
Kailashnath Mahadev cable car project is located at Chitpole V.D.C of Bhaktapur District, which is one of the most important and beautiful district of Nepal.The study of the project for the installation is being carried out by the Technical team of Switzerland in association with the technical team of Ropeway Nepal Pvt. Ltd.
Kailashnath Mahadev Cable Car plans to link Kathmandu Fun Park with Kailashnath Mahadev by building a 746-meter cable car line. The company is promoted by Bharati Giri and Kamal Jain. While Giri is the owner of Kathmandu Fun Park, Jain erected the statue of Lord Shiva. He also owns an ayurvedic hospital in the premises of Kailashnath Mahadev.
The aim is targeted to promote sustainable tourism by preserving our unique culture and ecology and to increase the area of employment as well as to introduce the new standard of tourism infrastructure object. The project also increases the recreational area nearer to the Kathmandu Valley, which helps the people to get refreshment within limited time period of their busy schedule.